Economic Impacts
Warren Buffett Speaks Out Against Government's Gambling Program
Warren Buffet on Gambling - Transcript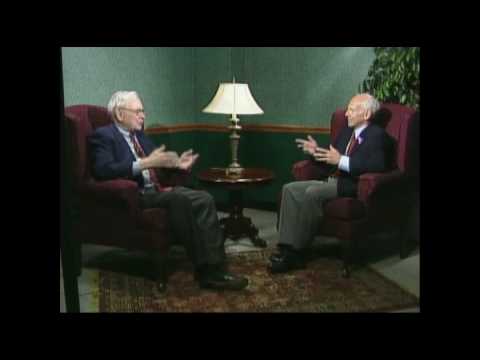 The economic growth fallacy of supporting casinos
Proponents of casinos will tell you to think of casinos and institutionalized gambling as economic development; the truth is, revenue from gambling funds
government
- not growth. Not one study unaffiliated with the American Gaming Association backs up the claim that casinos contribute to economic development. In this 2013 column penned for
The Philadelphia Inquirer
, Larry Platt powerfully and effectively dismantles the specious argument peddled by the casino lobby across the nation. A must-read for all the nation's citizens.
2013 The economic growth fallacy of supporting casinos
Impact of Casinos on Retail Sales
Taxable retail sales in Iowa cities without casinos grew more than five times faster than sales in cities with casinos, leading researchers to conclude, "the operation of a casino in a mid-size city, far from contributing to economic development, creates a measurable drain on the economy of the city." Lori Fairchild, PhD, "Impact of Casinos on Retail Sales in Mid-Size Iowa Cities," Great Plains Business & Economics Conference, Omaha Federal Reserve Bank, Oct. 28, 2005
IowaSalesandCasinosFINAL
IowaSalesandCasinosFINAL.2
New Hampshire Study Finds Proposed Casino Would Take Away Local Jobs
In May 2010, an independent New Hampshire Gambling Commission study found that bringing one casino to the state would take away seven existing local jobs for every 10 casino jobs created - yet another example how predatory gambling operators willfully exaggerate the lure of jobs to mislead public opinion. The same report showed one casino would raise $219 million in state revenue but the total social cost would be $287.7 million: a net drain of $68.7 million. Who do you think pays that tab?
NH Gambling Report 2010
Casinos Failed to Bring Prosperity to Connecticut
Despite developing two of the largest casinos on the planet in the 1990s, the state of Connecticut is in dire fiscal shape. The
New York Times
piece below states that "Connecticut's finances are among the most troubled in the nation: it is last or close to last in financing pension obligations and retaining reserves for emergencies, and near the top in per-capita debt...Moody's lowered its outlook for the state's bond rating to negative from stable." This is just another example that casinos fail to provide the revenue promised by lobbyists of the predatory gambling trade. And what about jobs?
The state has "an abysmal level of job creation and economic growth that has left the state with fewer workers employed now than in 1987."
Beneath Connecticut's Image of Affluence, Deep Fiscal Pain
Federal Reserve Study Finds Casinos Do Not Grow Local Economies
A 2006 study by the Federal Reserve Bank of Boston found that patrons who frequent casinos catering to local markets do not bring in any new money to the local economy and are simply substituting gambling for other goods and services. Nationwide the overwhelming majority of casinos cater to locals.
Federal Reserve Bank of Boston Study 2006
Mayor Testifies Foxwoods Casino Has Not Brought Economic Benefits to Town
The former mayor of Ledyard, Connecticut, Wesley Johnson,
testified his town has not seen any positive economic impact
since the Foxwoods Casino was built there. "There has been no economic development spin-off from the casino. Businesses do not come here," Johnson said.
Looking Back, Lost Bid to Host a Casino "a blessing"
The English seaside resort town of Blackpool was relieved when it lost a bid to host a "super casino." Blackpool will now focus its efforts on maintaining its family friendly reputation.
Blackpool's Casino Loss 'a Blessing'
Casinos Will Lead to Net Job Loss in Ohio
In the fall of 2009, Ohio voters were faced with a referendum to allow casino gambling in the state. Prior to the election, the Public Policy Analysis Group at Hiram College studied the social and economic effects that this form of predatory gambling would bring to the state. These researchers discovered that there would be a net loss of area jobs in the new casino locations. This would be due to the significant loss of non-casino jobs in these areas. Further, the policy analysts characterized the industry's claim of creating 34,000 new jobs as "misleading."
Report on Ohio Gaming Initiative - Statewide Economic and Social Factors
Casinos Wipe Out Local Music Theaters
Bringing casinos into a region severely hurts other cultural arts organizations. Unlike casinos, which thrive on gamblers, local arts and music theaters must make money on ticket sales. They sell tickets when they host popular shows. But popular musicians and comedians often end up playing at casinos, because casinos can pay them more. Casinos also set radius restrictions that ban performers from going to other nearby venues. "It's the fact that we can't get the performer — that's the problem," said James D. O'Brien Jr., chairman of the Hanover Theater in Worcester, Massachusetts. The Bushnell Center for the Performing Arts in Hartford, Connecticut — a 50-mile drive from Foxwoods and Mohegan Sun — provides a glimpse of what happens to theaters. The Bushnell used to attract dozens of pop and rock shows every year. Now, the theater is lucky to get six. "When the casinos came, that really put the nail in our coffin," said David Fay, the theater's president and chief executive officer. "They absolutely take all of the major pop attractions. Luckily, we have not been challenged with Broadway products." The economic recession hit the Bushnell hard, eroding the theater's endowment and leading to a loss of corporate donors. Those factors, combined with competition from casinos, have left the theater with a deficit of more than $1 million.
With casinos, theaters fear competition for big acts
Disney and Florida Chamber of Commerce Oppose Florida Gambling Expansion
The state of Florida often markets itself as a family friendly destination, attracting millions every year to Orlando's Walt Disney World. That image could change if Florida lawmakers allow predatory gambling giants like Genting, Las Vegas Sands, and Wynn to bring commercial casinos to the state. The state's tribal casinos oppose the idea because they don't want the competition, but civic leaders and the Florida Chamber of Commerce fear the kind of economic development that casinos would bring. "The only reason they are even targeting Florida is that they are hopeful that desperate people will reach for desperate measures," said Mark A. Wilson, the Chamber president. "There is never a good time to push a bad idea."
In Florida Battle, Casino Cash v. Disney Image
"Destination Resort" Sees Large Growth in Poverty
While predatory gambling operators around the nation are still selling the idea of "destination resorts," it is important for citizens to consider how one of America's most well-known destination resort is faring. The 2009 article below from the
Press of Atlantic City
reports that the "city's population fell slightly to 34,769 in 2008, down from 35,770 in 2007 - but the percentage of families living in poverty grew to 24 percent from 19 percent in the same period."
Atlantic City's Poverty
Nobel-Prize Winning Economist Paul Samuelson on Gambling
"There is a substantial economic case to be made against gambling...it involves simply the sterile transfers of money or goods between individuals, creating no new money or goods. Although it creates no output, gambling does nevertheless absorb time and resources. When pursued beyond the limits of recreation, where the main purpose after all is to "kill time," gambling subtracts from the national income." From
Economics
, 6th edition, 1970
Economist Testifies On the Negative "Spillover" Effects of Predatory Gambling
Economist Loretta Fairchild testified at a hearing in the Nebraska legislature in October 2011 to express her findings that the costs of predatory gambling significantly outweigh any benefits. She also notes that gambling "is one of a very small number of consumer items that economics considers as 'special cases,' because almost all types of gambling do have significant 'spillovers' on to people who don't provide the gambling or use it, and these spillovers are mainly negative, harmful ones, on to families, friends and other businesses."
Testimony of Economist Loretta Fairchild to Nebraska Legislature
Economists Find That Gambling Revenue Comes At the Expense of Sales Tax Revenue
Economists John Jackson and Douglas Walker
published an article in Contemporary Economic Policy in early 2011
that showed that the increased revenue that comes from gambling often comes at the expense of sales tax revenue. The two also came to the conclusion that, in general, casinos and greyhound racing tend to decrease state revenues overall.
Failed revitalization in Atlantic City, and the continued culture of crime
Atlantic City's problems sprout from the inside, in the casinos in particular. Following the casinos is crime and poverty, which only bring the city down further. In order to revitalize the city, the problem must be taken care of on the inside first. As said by Jen A. Miller in this
Newswork
article, "as continued violence in Atlantic City proves, money is never quick and easy."
Failed revitalization in Atlantic City, and the continued culture of crime
Ralph Nader on why casinos are the wrong direction for America
The nation's most respected consumer advocate, Ralph Nader, speaks powerfully about why government's experiment with casinos is a failure and why we need to stop it.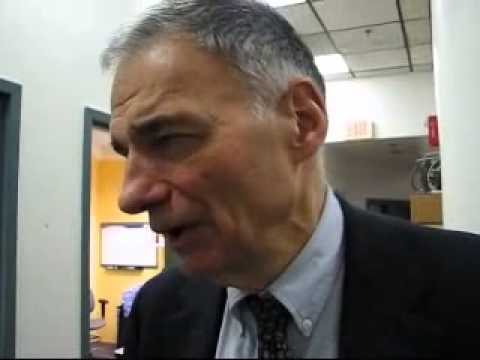 Casino bets that it's time for change
Officials in Niagara Falls, New York are preparing to mark the 10th anniversary of the casino, which opened with much anticipation and rave reviews on New Year's Eve 2002. Casino proponents at the time said the casino marked a new era in the development of Niagara Falls. Yet after ten years, the spinoff development that some anticipated has yet to develop on a large scale, and some downtown business owners, including developer Carl P. Paladino, say the company enjoys unfair advantages by not paying taxes on its properties.
Casino bets that it's time for change
Study Shows Far Better Strategies Exist to Create Jobs Than Casinos
As part of their costly public relations campaigns to gain approval for casinos, gambling operators and their supporters commonly promote the narrative that there is little alternative to their proposal to "add" jobs to a region. "If not this casino," they ask, "what else is there to put local people to work?"  While there are no short cuts to building real prosperity in a community, there are much better options than the path of failure offered by casinos. Here is one: Economists James Heintz and Robert Pollin of the University of Massachusetts, Amherst, found that infrastructure investment spending in general creates about 18,000 total jobs for every $1 billion in new investment spending. This number include jobs directly created by hiring for the specific project, jobs indirectly created by supplier firms, and jobs induced when workers go out and spend their paychecks and boost their local economy. Below is their 2009 report.
2013 PERI_Infrastructure_Investments
Casinos do not provide budgetary stability they promise
Casinos fail to increase revenue even though casino leaders continue to promise to the contrary, according to an article in the
Lexington Herald-Leader
in Kentucky. Instead of generating new income to provide for education and other services, experts say casinos provide an unstable and unsuccessful base for revenue and caution against using them to fix budgetary problems.
Casinos no cure-all for state budgets, economists say
New study reveals economic impacts of Philadelphia casino
Below is an informative study from Temple University that delves into the economic impacts of the Foxwoods Casino in Philadelphia, PA. After examining all the evidence, the study concludes that the claims that casinos will bring in revenue and jobs is based on incorrect assumptions made by casino owners. It serves to prove the need for studies of casinos independent of special interests.
2007 Frederic Murphy Study of Philadelphia's Foxwoods
A look into the economic and fiscal impacts of casino gambling
This report, from Wichita State University, gives an unbiased and detailed look into the economic and fiscal impacts of casino gambling in Kansas. It gives a balanced and nonpartisan look at how casinos impact the area around them.  Below is the report followed by FAQ's answered by the author.
2007 Wichita State Univ Fiscal and Economic Impact Study
2010 Wichita State University FAQ of study on city impacts of a casino
2010 Wichita State University More FAQ of study on city impacts of a casino
Investigation of Iowa Lottery shows improvements need to be made
This in-depth, exhaustive study of the Iowa shows that the lottery has to make improvements to protect its customers and its integrity. The author uses the investigation to create a list of improvements the lottery can make to improve. Take some time to read this interesting investigation.
2009 Taking Chances With Integrity Iowa Lottery
Survey of literature on the economics of lotteries
Below is a survey and summary of the many existing works regarding the economic impacts of lotteries in the US. It underscores the need for more unbiased research in this area, as well as giving an informative look into the how lotteries impact the economics of towns, states, and the country as a whole.
2012 The Economics of Lotteries- A Survey of the Literature 2-20-2012
20 years after casinos opened in Gary, IN, the city still struggles
Since the decline of the steel industry, Gary, Indiana has been a city struggling to keep up. Twenty years ago, Gary opened its first casinos, spirits buoyed by the casino industry's lofty promises of economic development and help for cities in need. Now, after two decades of casino gambling  and two decades of struggles in Gary, lawmakers are beginning to see that those promises have not panned out.
2013 Gary mayor hopes to finally revive her struggling city
Casinos are no help for Detroit's financial ruin
This in-depth report by the
Detroit Free Press
chronicles the downfall of one of America's great cities and explores the many reasons behind the city's financial collapse. Though originally heralded as a possible savior for the city, casino gambling became just another factor in the downfall of Detroit. Gambling, and the tax increases that often went along with it, were one of the factors the article identifies as contributing to Detroit's decline.
2013 How Detroit Went Broke
Even the most lucrative of casinos cannot save its surrounding city
The Resorts World Casino is located in Queens, New York, and is known as the country's #1 top grossing casino, reaping huge profits for the casino owners. However, if you take a look at the surrounding city and its residents, you will see that these immense profits have yet to rescue this city from its poverty, contrary to the promises upon which it was built. This article by 
The New York Times
explains this situation and shows that, although casinos are often built with the promise of economic revitalization, even the richest of casinos don't send the necessary help that the surrounding communities desperately need.
2013 In Queens, a Casino Bet Gone Bad
Atlantic City's severe hardships continue despite plunging millions into casinos
Atlantic City is known for its many casinos and for being, essentially, the Las Vegas of the east coast. The many casinos were brought into Atlantic City under the pretense that they would help the city out of its financial hole. However, even decades after Atlantic City legalized casino gambling and spent millions on the casino industry, according to this article by the
USA Today
, the city continues to struggle.
2013 Millions spent on casinos didn't help Atlantic City
Casinos hurt home values in host communities
A new report from the National Association of Realtors shows how home values in western Massachusetts would be hurt by a casino in the area. Due to its addition of traffic noise and the general bother of an attraction that brings thousands of people in, a casino would have an "unambiguously negative" affect on home values in the areas, sapping as much as $3300 in value from the average homeowner. Below is a copy of the study itself, as well as an article summarizing its findings.
2013 Realtor study NAR- Casino-Research
2013 Realtors- Western Massachusetts casino would hurt home values in host community
Small businesses in the food and beverage industry hurt by surrounding casinos
Casinos negatively impact small businesses in the surrounding area, especially those in the food and beverage industry. This article from Indian Gaming helps to explain the casino strategy to subsidize food and drink costs with gambling profits to help boost the overall revenues from gambling, which hurts small businesses around the casinos and helps lure players into the casino.
Maximizing the Results of Casino Food and Beverage Outlets
The libertarian argument against government-sponsored casinos
"When the state joins forces with private industry in order to sponsor and propagate an old human vice, the results can devastate both civic life and, in the long run, the civic purse as well."  This is the conclusion made by author Harvey Silvergate after a visit to Atlantic City with his son. His libertarian values would, one would think, compel him to support as many casinos as the free market would support. However, this visit to an Atlantic City casino showed him the despair which problem gamblers feel as they drain their savings in slots. The surrounding community, with its old, rundown, dilapidated buildings further convinced him of casinos' harmful effects. Ultimately he makes the conclusion that this is not so much a private business as it is a government-sponsored industry that causes social dislocation and poverty. The story he tells is gripping and the poverty he describes is palpable. The article is a must-read for anyone looking into the issues of government-sponsored casino gambling.
Libertarian angst- My problem with casinos and slots
20 years after casinos legalized in MO, former supporters admit they haven't delivered on promises
In 1994, when a measure legalizing casinos in Missouri became law, State Rep. Herbert Fallert was its biggest supporter. After all, it was his 1991 legislation that began the whole process. However, now, 20 years into the casino industry in Missouri, the disappointing results have Fallert wondering if it was really the right move after all. "I sponsored it to save tourism for the state of Missouri," says Fallert. "It turned out to be more of a gaming thing. It kind of got away from us." This stunning reversal comes on the heels of the industry's disappointing results. Now, education officials, who previously heralded the adoption of casinos in the state as a great source of money for education, are asking that education funding no longer be tied to such an unstable source of revenue. This article from the
St. Louis Post Dispatch
details why former supporters have soured on the casino industry in Missouri.
2014 Missouri's casino industry turns 20 today- Is it a winner?
Urban casinos hurt America's cities, experts say
The argument against casinos has long hinged on the immorality of casinos- preying on addicts, taking advantage of the poor. But as casinos shift more and more to American urban centers, rather than in the woods or on a Native American reservation, one can see that although they promise to revitalize struggling cities, casinos often hinder economic growth and hurt the cities. "...Casinos are simply a bad investment", says this article from
This Is Our City
that shows the economic consequences that come from urban casinos.
2013 Top Urbanists Agree- Casinos Ruin Cities
Casinos in Atlantic City have failed the African-American community
This article from 
The Grio
outlines why the casino industry in Atlantic City have proved a detriment, not an aid, to the African-American community in the city. For years, the city government has served the needs of the casinos in a desperate attempt to save their falling revenues, ignoring the city's many African-American workers, and leaving them behind. Casinos came to the city because they were the supposed savior of the city's financial problems, however the African-American community can attest that in its wake, the casino industry has decimated the city, leaving it on the financial respirator, and on its last limb.
2014 How Atlantic City's promise failed its black community
It's time for Atlantic City to end its failed experiment
Atlantic City, perhaps more than anywhere else, is a microcosm of what goes wrong when casinos are adopted as the main source of revenue for a city. The city now faces competition from other casinos in the northeast, which is leading to plummeting revenues and soaring unemployment rates, because the city put all of its proverbial eggs in the basket that is casinos, opting not to attempt to revitalize the city a whole, which may have prevented the city's current economic tailspin. This article from the 
New York Post 
argues that the only way to save Atlantic City is to drop the failed casino experiment and try investing in a long-term solution to the difficult economic problems the city faces.
2014 How banning gambling can save Atlantic City
Why casinos won't help failing cities
This article from 
The Atlantic 
explains why cities that have fallen on hard economic times and are looking to casinos to save them are making a huge mistake. Casinos foster addiction and profit off of those who fall into that addiction, with problem gamblers making a up a widely disproportionate percentage of casino revenue when compared to their percentage of the population. Furthermore, unlike a sports stadium, for example, which raises revenues for surrounding businesses, casinos suck revenue out of the surrounding businesses because they bring players into the casino and they often don't leave until they've lost more money than they wanted to spend, hindering the city's ability to pull itself out from economic trouble. These reasons among many others are highlighted in the story below.
2014 A Good Way to Wreck a Local Economy- Build Casinos
Despite casinos' poor economic record, Philadelphia pushes forward with second casino
Philadelphia is hoping to buoy the economic prospects of its Center City area with a second casino, despite the fact that the state's first casino has failed to produce economic growth and despite the fact that time and again, casinos hurt, not help, urban economies. This opinion piece from 
Next City
explains why more casinos won't make their economic effects any less harmful. Philadelphia's Center City needs a breath of new life but casinos will not and cannot provide it.
Architectural Gimmicks Can't Make Casinos Safe Economic Bets
A good way to wreck a local economy…bring in casinos
This column by former advisor to President George W. Bush and current Senior Editor with Atlantic Monthly, David Frum, explores the economic impact of casinos on local economies.  When the casinos move in next door, the impact on neighboring property values is "unambiguously negative."  No one should look to casinos to revive cities "because that's not what casinos do!"
2014 A Good Way to Wreck a Local Economy- Build Casinos
2015 New life for Aksarben neighborhood in Omaha
Redevelopment of the former site of the Aksarben Racetrack and Coliseum has moved very quickly and successfully.  The mixed use 70 acre development project includes restaurants, retail and office buildings, apartments and townhouses, hotels, a fitness center, a movie theater and a park with an ampitheater.  In addition, the University of Nebraska at Omaha has developed adjacent properties working closely with the community to revitalize the surrounding areas as well.
2015 New life for Aksarben neighborhood in Omaha (1)
Kentucky Poverty Rankings: a simple analysis you can do
The following data comes from
www.statehealthfacts.kff.org
. This is the Henry J, Kaiser Family Foundation website which contains a variety of health facts for the states. For context there are several demographic comparisons as well. I have selected some that reveal Kentucky's status as a midsize state that is mired in poverty. Kentucky's population is 4,115,700 which ranked 23
rd
, up two places since 2007 when it was 25
th
. The gross state product has been increasing to $183,273,000,000 which ranks 27
th
, which despite increasing has slipped down one place. This is quite good for a state that has sizable numbers living in poverty. The percentage living in poverty is 20% with only four states ranking lower: Louisiana, Arizona, Mississippi and West Virginia. This continues Kentucky' slide: from 34th in 2000 to 40th in 2007 to 46
th
currently. The percentage below twice the poverty level, called low income, is 19% which when combines leads to 39% with low income or living in poverty, ranking ahead of only Arizona, Arkansas, Louisiana, Mississippi, New Mexico and West Virginia. As would be expected the number in poverty and low income leads to a median household income of $42,786 above only four states. The division between the wealthy and the poor is greater than in nearly all the other states. A good percentage of Kentuckians are employed (only 5% not employed), high enough to rank 22
nd
, but at lower wages. Less favorably, the state budget shortfall of $37,000,000 in 2013 also ranked as 22
nd
highest. Another symptom of poverty was that the amount spent on healthcare, despite low wages, was $28,948,000,000 which ranked 26
th
and was up $6 billion since 2007, and was more than the state budget. Total enrollment in Medicaid and CHIP programs was 606,805, down 237,000 since 2007, and which ranked 27
th
highest. This would be considered good news since Kentucky was 23
rd
highest in 2007. You can do the same analysis for your state with the
www.statehealthfacts.kff.org
website. I did have the benefit of doing this in 2007 and could thus compare and see the change. The most basic change in the Kentucky picture is the introduction of three casinos operating with Instant Racing Machines. The courts have let the case against their legality roll on for five years removing hundreds of millions from the functioning economy and placing it is the hands of the tracks and wealthy horse owners.