Democracy and Gambling
Taylor Branch on Democracy and Gambling
Taylor Branch, the Pulitzer Prize-winning historian of the Civil Rights Movement and biographer of Martin Luther King, lays out why the government policy of predatory gambling undermines the core democratic principles our nation was founded on: "State-sponsored predatory gambling is essentially a corruption of democracy because it violates the most basic premises that make democracy unique: that you can be self-governing, you can be honest and open about your disagreements as well as your agreements, and that you trust other people that you are in this together. That's what a compact of citizens is. And the first-step away from it is to play each other for suckers. We're going to trick them into thinking they are going to get rich but they are really going to be paying my taxes." The first document below is a opinion piece written by Branch for the
Baltimore Sun
in 2004. The second item is a feature story on Branch's activism that appeared in the
Sun
in 2008.
Taylor Branch - Slots and Democracy
Taylor Branch - Slots Foes Bag a Literary Lion
Taylor Branch Speech at SPG Foundation National Convention in 2008
This is a video featuring Taylor Branch from SPG's 2008 National Convention in Washington, D.C. He begins to specifically address the government policy of predatory gambling after the 6:00 mark. Daniel Hunter of Casino Free Philadelphia was invited to introduce Branch.
The Lottery: A New England Horror Story
In this 1990 article from
New England Monthly
, historian Taylor Branch gives an overview of the development of state lotteries in New England and the danger this poses to our democracy.
The Lottery - A New England Horror Story by Taylor Branch
Government-Run Gambling Bigger Than Organized Crime
Should our democratic institutions be competing with organized crime for revenue? Philadelphia Inquirer columnist Monica Yant Kinney discovers an important distinction between illegal underground gambling and government-sponsored predatory gambling: "Bookies don't prey on gamblers. Bookies don't solicit. Gamblers find them." This lies in stark contrast to state governments using taxpayer money to solicit our fellow citizens to play the lottery and providing tax incentives to allow casinos to come to town.
Pennsylvania Competing with Mob Bookies
Government-created gambling addicts are not equal citizens
In the news video below,
WPRI
recently spotlighted how
more than HALF the revenues
from government's casino program
comes from citizens who have been turned into gambling addicts
- citizens just like Sandy Hall who appears in this story. She lost almost everything she had to an electronic gambling machine operated in partnership with government, "regulated" by government and her enormous gambling losses were simply considered part of government's revenues. We are told the public benefit of government's gambling program is to "create jobs" but the results show it creates far more gambling addicts than jobs. According to the
Illinois Gambling Board,
the number of people who have put themselves on a "self-exclusion" list to help them stay out of casinos because of gambling addiction – about 11,000 – is almost 50% more than the number of people employed by the casinos – about 7,300. In a nation where everyone is equal under the law, how can government continue to promote a failed policy where
more than half the profit
it  collects is a direct result of treating hundreds of thousands of citizens like Sandy Hall as subhuman?  Why are the lives of people like her considered worthless and not protected by our government?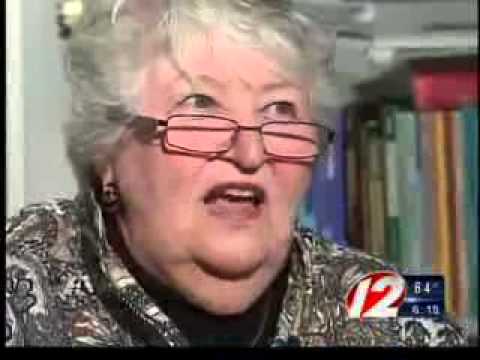 Gambling Nation: A Democracy of Risk for Risk's Sake
Below is a compelling, hard-hitting column by Esquire's Charlie Pierce about what it means to turn America into a casino republic, declaring "The United States of America is now nothing more than a place where you gamble."
Gambling Nation: A Democracy of Risk for Risk's Sake
Ralph Nader on why casinos are the wrong direction for America
The nation's most respected consumer advocate, Ralph Nader, speaks powerfully about why government's experiment with casinos is a failure and why we need to stop it.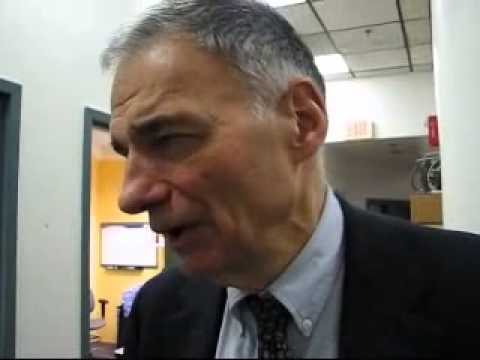 The libertarian argument against government-sponsored casinos
"When the state joins forces with private industry in order to sponsor and propagate an old human vice, the results can devastate both civic life and, in the long run, the civic purse as well."  This is the conclusion made by author Harvey Silvergate after a visit to Atlantic City with his son. His libertarian values would, one would think, compel him to support as many casinos as the free market would support. However, this visit to an Atlantic City casino showed him the despair which problem gamblers feel as they drain their savings in slots. The surrounding community, with its old, rundown, dilapidated buildings further convinced him of casinos' harmful effects. Ultimately he makes the conclusion that this is not so much a private business as it is a government-sponsored industry that causes social dislocation and poverty. The story he tells is gripping and the poverty he describes is palpable. The article is a must-read for anyone looking into the issues of government-sponsored casino gambling.
Libertarian angst- My problem with casinos and slots
Leading intellectuals implore government to get out of gambling
In the US during the past generation, there has been a dramatic expansion of legalized gambling. Beginning in 1964 with New Hampshire, 37 states and the District of Columbia have instituted lotteries. As recently as 1988, only two states allowed casino gambling. In 1996, 24 states did so, as did a number of Native American reservations. Government tolerance for gambling dwindled during the first two-thirds of the 20th century. From 1894 until 1964, lotteries were illegal in every state. However, certain developments over the past 50 years help account for a resurgence of state-sanctioned gambling in much of the US. One development is economic stress. A second key development is the rise of anti-government, anti-tax sentiment and a corresponding decline of belief that collective responsibility can override individual choice. Third, many on both the left and the right now harbor doubts about government as moral arbiter. The expansion of gambling which followed from these developments can be considered in light of its economic utility or its moral propriety.
Gambling away our moral capital
The best campaign I ever worked on…
It was a beautiful spring thaw day in February 2013, sunny with temps in the 50s, when a neighbor knocked on my door to ask me where I stood on the casino proposal in Milford. I wear my politics on my sleeve, with multiple lawn signs and bumper stickers every election cycle, and I host a local access cable TV show called "All Politics Is Local", so I think he knew what to expect. I told him that I opposed the idea, not just in Milford but in the entire commonwealth. I also told him about ORGANIZE!, a voter organizing software package I had been working on for the past year, that it was in beta test and it would be free to use as long as people were helping me kick the tires. He told me about an upcoming meeting of activists called Casino Free Milford to be held at town hall in a few weeks. When I attended the meeting, Milford residents John Seaver and Steve Trettel were moderating discussions and asking people to volunteer for tasks they felt capable of doing. One of those tasks involved a trip to town hall to obtain a copy of the registered voter database - I assured them that I had that covered. I recruited a sub-committee that night to assist me with the grunt work of organizing precincts into neighborhoods and doing data entry on voters. We began meeting weekly in one of the conference rooms at the Milford Library, first to train my committee members in my software and then to do updates and other organizing work.
(more…)