Addiction/Public Health
Columbia School of Public Health declares gambling addiction as one of the biggest health issues in America
The Columbia University School of Public Health, one of America's leading public health programs, published a major national story in 2014 about the massive public health impacts of government-sponsored casinos and lotteries. Investigated by Elaine Meyer, this must-share article spotlights how predatory gambling is harming millions of Americans and the communities they live in.
2014 Columbia School of Health- Gambling with America's Health
For information on how much predatory gambling operators depend on addicts for their profits,
please visit this section.
State Revenues from Predatory Gambling are Totally Dependent on Problem Gamblers
If anyone doubts how much the government program of predatory gambling depends on victims, this study will provide convincing proof. Nova Scotia provides one of many opportunities to determine how much money comes from problem gamblers. Study results vary widely with location and "mix" of available gambling. This study from the Nova Scotia Department of Health is one of the best on the topic. 5.7% of adults in Nova Scotia are involved in regular continuous play of video lottery gambling. These adults account for approximately 25% of all those who play video lottery terminals (VLTs) each year in the province and contribute approximately 96% of the annual provincial net revenue for video lottery gambling. Problem gamblers are likely to comprise half of the gamblers seated at VLTs at any given time.
Nova Scotia Problem Gambling Study
Proximity to Casinos is Major Factor in Gambling Addiction
The Relationship of Ecological and Geographic Factors to Gambling Behavior and Pathology
One of four published papers resulting from the largest national study to date, this presentation unequivocally demonstrates the damage created by having casinos nearby. Data collected by Dr. John Welte and others shows: (1) A casino within 10 miles of home is associated with a 90% increase in the odds of being a pathological or problem gambler; (2) For every increase of one standard deviation in neighborhood disadvantage the odds of being a pathological or problem gambler increase by 69%; and (3) For every additional form of legal gambling in his or her state, the respondent's odds of having gambled in the past year increase by 17%.
Casino Proximity Study
Slot Machines Addict Victims Three Times Faster Than Other Forms of Gambling
Rapid Onset of Pathological Gambling in Machine Gamblers
Dr. Robert Breen and Mark Zimmerman studied the length of time it takes the average compulsive gambler to become addicted and found machines are truly the "crack cocaine" of gambling. They are also the biggest moneymakers in the predatory gambling business today. They addict victims about three times faster than traditional table and track gambling.
Slot Machine Addiction Study
Why Only a Tiny Percentage of Predatory Gambling Victims Seek Help
Only about 6% of people experiencing problems with gambling are reported to seek help from problem gambling services, according to
this study
. People experiencing problems with their gambling often do not seek professional help until a 'crisis' occurs — financial ruin, relationship break down, court charges or attempted suicide — or when they hit 'rock bottom. Another reason why problem gamblers are afraid to get help is because two of of three have done something illegal to obtain the money to feed their addiction.
Oregon DHS Analysis of Gambling Addiction and Crime
Citizens Are Not "Adapting" to Availability of Predatory Gambling But They Are Adapting to Losing More Money Than Ever Before
Some
researchers funded by predatory gambling interests
attempt to argue that after the introduction of extreme forms of gambling into a community addiction rates will spike but then, over a period of years, addiction rates will decline once people "adapt" to its availability. It is called the "social adaptation theory." Here is a memo showing why this theory is misplaced and how the only thing people are adapting to is losing more money than ever before.
Rates of Addiction Increase Because of Predatory Gambling
Exploring the Limits of "Responsible Gambling": Harm Minimization or Consumer Protection?
Predatory gambling in Australia has matured faster than that in America, providing valuable lessons on addiction. Mark Dickerson, a noted academic from the University of Western Sydney, shared his work at McGill University in Montreal, Canada. Essentially, Dickerson proves conclusively that the only truly "responsible" gamblers are professional gamblers. Gambling is designed, marketed and packaged to carry customers beyond the point of reason and control. Dickerson believes there are methods the gambling operators could employ to ameliorate these dangers. But operators are unlikely to voluntarily jeopardize revenues from its victims. The study provides remarkable insight into how predatory gambling works and what it does to its customers. The second report below was also written by Professor Dickerson and it deals with similar issues as the study above. In the second report he notes the difficulty of identifying problem gamblers and suggests ways the operators could reduce harm.
Limits of Responsible Gambling
Reframing Responsible Gambling
Wave of Predatory Gambling Yields Riptide of Addiction
Gambling is an activity which can and does become addictive for a significant number of people. Gambling changes the chemistry of the brain, and is one of the most difficult addictions to treat. In communities with casinos and other gambling available, there are far more pathological gamblers than people afflicted with cancer. The following is an excellent White Paper written by researcher Carl Bechtold which shows predatory gambling expansion leaves a riptide of addiction, pulling under an ever-growing wave of Americans.
Carl Bechtold Addiction Study
Pathological Gambling and Alcohol Use Disorder
This study by Jon E. Grant, M.D., Matt G. Kushner, Ph.D., and Suck Won Kim, M.D. establishes a link between alcohol addiction and gambling addiction. Many casinos offer free alcohol because it increases the likelihood of people losing their self-control. The more people lose their self-control, the more money they lose gambling.
Pathological Gambling and Alcohol Use
Disordered Gambling Among University-Based Medical and Dental Patients: A Focus on Internet Gambling
George T. Ladd and Nancy M. Petry of the University of Connecticut Health Center evaluated gambling behaviors, including Internet gambling, among 389 patients seeking free or reduced-cost dental or health care. All respondents had gambled in their lifetimes, with 70% gambling in the past 2 months. On the basis of SOGS scores, 10.6% were problem gamblers, and 15.4% were pathological gamblers. Internet gambling was reported by 8.1% of participants. Compared to non-Internet gamblers, Internet gamblers were more likely to be younger, non-Caucasian, and have higher SOGS scores. This study is among the first to evaluate the prevalence of Internet gambling and suggests that people who gamble on the Internet are likely to have a gambling problem.
UConn Internet Gambling Study
Video Lottery and Treatment for Pathological Gambling: A Natural Experiment in South Dakota
This paper explores the fact that when video lottery machines were turned off in South Dakota, the inquiries about gambling and the number of individuals receiving treatment for problem gambling diminished abruptly. When the machines were turned back on, there was a prompt increase in both of these categories. These changes occurred despite the fact that alternative forms of legal gambling were available (i.e., scratch tickets, Indian Reservation casino gambling, and multi-state lotteries). This suggests that video lottery gambling machines presents a unique risk for the development of problems severe enough to prompt treatment. These data suggest little substitution of other forms of gambling occurred when video lottery gambling was not available.
"Video Lottery" and Treatment for Pathological Gambling - A Natural Experiment in South Dakota
Gambling Problems More Common than Drinking Problems
In a study published in the March 2011 edition of Journal of Gambling Studies, gambling problems were discovered to be more common than alcohol problems among adults in the U.S. Dr. John Welte, a national expert on alcohol and gambling pathology at the University of Buffalo, also concluded that problem gambling increases in frequency during adolescence and reaches its highest levels during the 20s and 30s.
Gambling and Problem Gambling Across the Lifespan
7% of Wisconsin Residents are Problem Gamblers
According to the Wisconsin Council on Problem Gambling in 2011, 7% of the state's population are now problem gamblers.
Wisconsin Council on Problem Gambling - 1.12.11 Press Release
Predatory Gambling & Addiction in Rhode Island
Dr. Bob Breen, a psychiatrist from Rhode Island Hospital, wrote a letter in March 2011 to Rhode Island Governor Lincoln Chafee explaining that 50% of the state's gambling revenue comes from addicts and warning that allowing table games would create 1,000 to 2,250 new addicts.
Bob Breen Letter to RI Governor Chafee
Hitting Rock Bottom – West Virginia and the Problem Gambling Help Line
West Virginia recently released some jaw-dropping data about the impact of the failed government policy of predatory gambling in that state. Among the findings was that in one county, one out of every 87 residents has called the 24-hour problem gambling hotline seeking help for themselves or a loved one. What is even more troubling about that finding is only about 10% of problem gamblers seek help at all. That means 90% of the problem gamblers in the county have not called the hotline.
Hitting Rock Bottom - Ohio County Leads State in Calls To Gambling Hotline
The Effects of Predatory Gambling in Maryland
This May 2011 report from the University of Maryland, Baltimore County studied how Maryland residents have been affected by the many forms of predatory gambling now available in the state including slots, the lottery, and horse racing. The most significant finding was that individuals in the 18 to 29 age group appear most at risk of developing gambling problems. In addition, researchers found that "being male, single, African-American or other races (primarily Hispanic) are associated with an increase in the odds of being at risk for problem/pathological gambling. Most problem/pathological gamblers travel 6 to 15 miles to gamble, typically spend over 6 hours gambling during a single session, and generally gamble with others not related to them."
Gambling Prevalence in Maryland - A Baseline Analysis
Why It's Time to Disrupt the "Business as Usual" Approach to the Government Policy of Predatory Gambling
This MUST-READ report by Charles Livingstone and Richard Woolley provides what may be the best analysis about how almost 100% of the responsibility for problem gambling is placed on the backs of the afflicted citizens. Predatory gambling operators and the government accept virtually no responsibility.  The report also shows why it is time to disrupt this "business as usual" approach promoted by those who profit from the failed government policy of predatory gambling.
Risky Business: A Few Provocations on the Regulation of Gaming Machines
More Access to Gambling Leads to More Suicides, Study Finds
A study by Dr. David Phillips, of the University of California in San Diego, has found that cities with increased gambling have higher suicide rates, and according to Dr. Phillips, this is no coincidence. It is already known that gambling losses can drive people to do things they normally wouldn't, for example, embezzle large amounts of money to pay for their debts. However this study shows that gambling losses also causes an increased risk for suicide, which is seriously troubling news considering how much gambling has expanded in the US in recent years. Below is a copy of the study, as well as a 
New York Times
article summarizing its findings.
Elevated Suicide Levels Associated with Casino Gambling
NYT Suicide Rate Higher in 3 Gambling Cities, Study Says
Only 7-12% of Pathological Gamblers Seek Treatment
In two U.S. national surveys on recovery and treatment for pathological gambling addiction revealed that 36%–39% of the individuals with a lifetime history of pathological gambling did
not
experience any gambling-related problems in the past year. Additionally, only 7%–12% of individuals with a lifetime history of pathological gambling had ever sought either formal treatment or attended meetings of Gamblers Anonymous.
Natural Recovery and Treatment-Seeking in Pathological Gambling: Results of Two U.S. National Surveys
Ontario Survey Reveals Only 6% of Problem and Pathological Gambers Seek Help
In this Ontario population survey, researchers discovered that only 6% of problem and pathological gamblers sought treatment for gambling addiction (including attending self-help meetings or accessing self-help resources). They also acknowledge that more research needs to be done on "the barriers to seeking treatment, both objective and perceived, encountered by gamblers at different levels of problem severity, as well as the triggers that motivate them to take the step of actually seeking help." Interestingly, the researchers also found that while the use of lifetime gambling treatment services was higher than in other North American gambling surveys, for Ontarians with a lifetime diagnosis of alcohol abuse or dependence, the rate of treatment seeking was much lower. They speculate that this may be partially due to the fact that "gamblers may be struggling with more, different, or in some cases, more daunting obstacles to seeking treatment compared with people with alcohol problems."
Treatment Seeking Among Ontario Problem Gamblers: Results of a Population Survey
Illinois Casino Says "Members" Are 20% of Clientele, But Make Up 80% of Revenue
The predatory gambling industry does not always readily admit that the vast majority of their profits come from a small portion of their customers. However, in the article from the
Chicago Tribune
below, a casino marketing officer does just that. The reporter writes that "managers are seeking an upscale clientele, but welcome all gamblers. In particular, they're pushing casino membership, with special previews this weekend for VIPs and Des Plaines residents who were the first to join the club. Typically, marketing officer Suzanne Trout said, members make up 20 percent of casino clientele but generate 80 percent of the revenue."
Des Plaines Casino Goes Vegas to Corner Upscale Chicago Market
Dopamine: Not About Pleasure But Its Anticipation
In this web video, Stanford Neurology Professor Robert Sapolsky discusses how dopamine affects human behavior: the anticipation of a particular reward is more important than actually getting the reward. He singles out Las Vegas as a place where human beings are manipulated to believe they can win money, even though they have a slim chance of doing so. It is a great explanation about dopamine and how, why, and when our levels rise.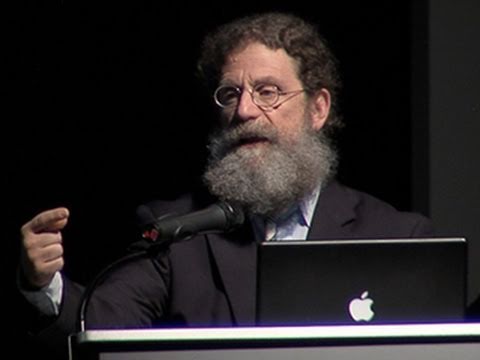 The Definition of Addiction Changes
The American Society of Addiction Medicine has a developed a new way of classifying addiction. "The definition, a result of a four-year process involving more than 80 leading experts in addiction and neurology, emphasizes that addiction is a primary illness - in other words its not caused by mental health issues such as mood or personality disorders, putting to rest the popular notion that addictive behaviors are a form of "self-medication" to, say, ease the pain of depression or anxiety." This new definition refutes a great deal of research funded by predatory gambling operators that claim that gambling addicts are merely suffering from another form of mental illness and that they would simply substitute a gambling addiction with another addiction.
A Radical New Definition of Addiction Creates a Big Storm
The Definition of a Pathological Gambler
According to the American Psychiatric Association,
in order to be diagnosed as a pathological gambler, someone must meet five of the ten criteria below:
Committing crimes to get money to gamble
Feeling restless or irritable when trying to cut back or quit gambling
Gambling to escape problems or feelings of sadness or anxiety
Gambling larger amounts of money to try to make back previous losses
Having had many unsuccessful attempts to cut back or quit gambling
Losing a job, relationship, or educational or career opportunity due to gambling
Lying about the amount of time or money spent gambling
Needing to borrow money due to gambling losses
Needing to gamble larger amounts of money in order to feel excitement
Spending a lot of time thinking about gambling, such as remembering past experiences or ways to get more money with which to gamble
'Gamble responsibly' is an ad, not a deterrent
State governments presumably believe that the 'gamble responsibly' message is evidence of their concern about gambling problems, and will assist people who gamble to do so in a 'responsible' manner. This message seems to be no more than a façade however, providing a false sense of caring, as explained in this article by Charles Livingstone.
'Gamble responsibly' is an ad, not a deterrent 
The D.S.M Gets Addiction Right
In its 2013 Diagnostic and Statistical Manual of Mental Disorders, called the DSM-V, the American Psychiatric Association is ready to reclassify pathological gambling as a "behavioral addiction" more akin neurologically to drug addiction. This is further evidence that problem gambling is being accepted as a valid medical condition.
 The D.S.M Gets Addiction Right 
Smoking Conflict Snuffs Kansas Gambling
Despite the statewide ban on indoor smoking, state government in Kansas exempted casinos. Research indicates that a smoking ban would drive thousands of patrons away from Kansas casinos. Applying this exemption will protect the state's revenue stream from gaming.
Smoking Conflict Snuffs Kansas Gambling
Are You a Gambling Statistic? RIA's New 'Expert Summary' Highlights the Prevalence of Problem Gambling in the U.S.
Living within 10 miles of a casino doubles your risk of problem gambling. This is just one of the compelling statistics in the third "Expert Summary" issued by the University at Buffalo's Research Institute on Addictions. Another incredible statistic found was that problem gambling is considerably more common than alcohol dependence in the U.S. The prevalence of problem gambling in the U.S is properly highlighted in this article.
2012-RIAs-New-Expert-Summary-Highlights-the-Prevalence-of-Problem-Gambling-in-the-U.S.
Thousands treated annually for addiction
According to the Louisiana Association on Compulsive Gambling, about 4.4 percent of adults over 21 in Louisiana, or as many as 159,000 people, demonstrate problematic or pathological gambling. The problem is even worse among young adults. About 14.3 percent of adults between 18 and 21 have problematic or pathological gambling issues. That's as many as 23,000 people.
Thousands treated annually for addiction
Exploiting the Neuroscience of Internet Addiction
In this article the relationship between neuroscience and internet gambling is explained. The article deliniates how much of what we do online releases dopamine into the brain's pleasure centers, resulting in obsessive pleasure-seeking behavior. Technology companies face the option to exploit our addictions for profit.
Exploiting the Neuroscience of Internet Addiction
Health Impacts of Gambling Expansion in Toronto
Toronto Board of Health has released a new report that explains, in part, that "problem gambling is a significant public health concern ... impacting upwards of 11,000 people aged 18+ in the greater Toronto area." This disturbing statistic is among many that the Board finds, as the seriousness of problem gambling grows as casinos and online gambling expand.
2012 City of Toronto Public Health Report
Machine gambling faster track to addiction
In this hallmark study, Robert Breen and Mark Zimmerman (2002) demonstrate how much faster gamblers become addicted to machine gambling than more "traditional" modes of play. Their study, conducted from the Brown University School of Medicine, demonstrated development of pathological gambling as defined in the DSM-IV criteria for mental illnesses reached 1.08 years, as compared to 3.58 years for non-machine gambling. This "latency," or the time it takes to become a problem gambler, did not vary with age, gender, or the presence of other mental illnesses. Their work, "Rapid Onset of Pathological Gambling in Machine Gamblers," was first published in 2002 as a wave of electronic gambling was sweeping across the nation.
Breen and Zimmerman Rapid Onset of Pathological Gambling in Machines Gamblers
Duty of care from the casino side
Though written from a gambling industry bias, Kelly and Igelman (2009) examine some of the intriguing cases involving "duty of care." Perhaps with the exception of undisclosed out-of-court settlements, casinos and other gambling businesses have largely avoided the setting of legal precedents that could be used in lawsuits by people whose lives have been ruined by gambling's products. Their article explores "self-exclusion," contending the entire weight of responsibility for enforcing such exclusions belongs with the gambler and little or none with the provider of gambling products. In many cases, gamblers who have excluded themselves continue to receive enticements from casinos. When those gamblers "relapse," the gambling businesses continue to take their money, but if the excluded gambler wins large, the casinos refuse to pay, based on the exclusion agreement. (Author Joseph M Kelly is co-editor of the
Gambling Law Review and Economics
journal that published the article. The other co-editor is I. Nelson Rose, perhaps the nation's leading legal advocate for gambling interests. Kelly is the former consultant to Antigua, an advocate for Internet gambling. The review's co-author, Alex Igelman, is an attorney whose LinkedIn profile notes he is special consultant to the Stonarch Group, one of America's largest horse racing operations, and one expanding into other gambling interests.)
Kelly and Igelman Casinos and the Duty of Care
Addiction: Morals or neurology?
Recent views of psychology have suggested conscious thought serves, at best, as an advisor to behavior (See Lehrer, 2010, How We Decide). Salesmen well know the impact of emotion over reason. Similarly, gambling companies, like illicit drug dealers, rely entirely upon recurrent irrational behavior of consumers. Steven E. Hyman of Harvard University discusses the roles of cognition and neurochemistry in the development of addictions in "Neurobiology of Addiction: Implications for Voluntary Control of Behavior."
Hyman The_Neurobiology_of_Addiction_Implications_
An early review at 'harm minimization'
Australia has been into government-sponsored machine gambling for decades, but unlike most US jurisdictions, the government units have made some efforts to study and look for ways to minimize harm to customers. (Government acknowledges it is harming it citizens, but seeks generally to lessen the degree of harm.) In this industry-funded study, researchers experimented with reducing speed of play, reducing the maximum bet per play, and reducing value of bill denominations accepted by electronic gambling machines. As Schull (2012) noted in her book "Addiction by Design," these factors are key elements machine manufacturers use to extract the maximum amount of losses from players. In this University of Sydney study, "The Assessment of the impact of the Reconfiguration on Electronic Gaming Machines as Harm Minimization Strategies for Problem Gambling (2001), the authors conducted experiments in convenience machine gambling areas to determine how much these three key elements impacted game enjoyment, losses, and "harm" from addiction.
Blaszczynski Impact of mode of display and message content of responsible gambling signs for electronic gaming machines on regular gamblers
False thinking can 'recruit' addictive emotions
Luke Clark (2011) explains how faulty thinking helps trigger the brain's pleasure centers, creating a cycle of harmful and sometimes addictive behavior in gamblers. Occasional wins, near misses, and machine environmental features all impact cognitive and emotional factors, Clark reports in "Decision-making during gambling: an integration of cognitive and psychobiological approaches." He notes "(gambling) may provide useful insights into the mechanisms of human irrationality." His study examines irrational thinking from a cognitive approach, and then from a psychobiological approach, discussing how the brain's reward system reacts to gambling. The two combine, he suggests, in an anomaly – with cognitive distortions recruiting the brain's reward system.
Clark Decision Making During Gambling
The Poor Disproportionately Affected by Problem Gambling
A study by the University at Buffalo Research Institute on Addictions shows that our nation's poorest citizen are also those who problem gambling hits the hardest. Those living in poor neighborhoods are over twice as likely to have a gambling addiction than their counterparts in a more affluent community.
People in poor neighborhoods are twice as likely to have gambling problems
New Report Shows How Casinos Affect Seniors
Senior citizens are becoming more and more prone to problem gambling due to casinos, according to a new report by the Institute for American Values. Seniors are particularly vulnerable to slots and similar electronic games, some of the most highly addictive and highly profitable for casinos.
seniors-in-casino-land
Leading public health law organization spotlights casinos and how they compare to tobacco companies
Below is the must-read amicus brief filed with Massachusetts Supreme Judicial Court in Spring 2014 by the prestigious Public Health Advocacy Institute at Northeastern School of Law, substantiating the very serious public health aspects of state sponsorship of commercial gambling and how it is comparable to efforts by tobacco companies to profit from a "toxic" product. PHAI's President is Richard Daynard, considered by many scholars as the key legal strategist behind the transformative litigation efforts against tobacco companies in the 1980's & 1990's. Here's
the New York Times profile of him
before he prevailed.
2014 PHAI brief on tobacco vs casinos